Celebrating Volunteers Week 1st-7th June
We pay tribute to all volunteers and outline the benefits of volunteering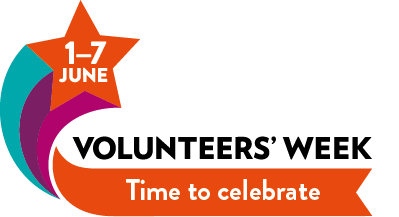 1 Jun 2020
Volunteers Week is celebrated at the same time each year in the UK and is designed to thank volunteers for the valuable contribution that they make.
On behalf of Squared, we would like to offer a heartfelt thank you to all our volunteers.
The week also raises awareness about the benefits of becoming a volunteer and the diverse volunteering roles that are available.
As well as helping others, volunteering has been shown to have a positive impact on the lives of those who volunteer, assisting them in gaining new skills and boosting self-esteem, such as:
Gaining confidence. Volunteering can help you gain confidence by giving you the chance to try something new and build a real sense of achievement.
Making a difference. Volunteering can have a real and valuable positive affect on people, communities, and society in general.
Meeting people. Volunteering can help you meet different kinds of people and make new friends.
Being part of a community. Volunteering can help you feel part of something outside your friends and family.
Learning and sharing skills. Volunteering can help you learn and share new skills, gain experience and sometimes even qualifications.
Taking on a challenge. Through volunteering you can challenge yourself to try something different, achieve personal goals, practice using your skills and discover hidden talents.
Having fun! Most volunteers have a great time, regardless of why they do it.
Maybe you would like to share some skills, broaden your knowledge, or simply give something back to the community. So, if the sound of volunteering interests you then please contact us for an informal chat.