Day in the life: Employability Development Manager
Lee describes how the culture at Squared helps make his role possible...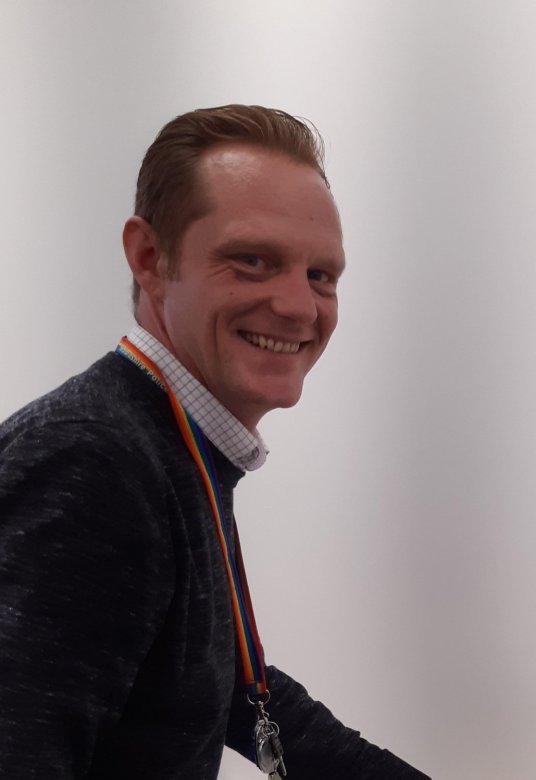 2 Feb 2021
Working at Squared provides opportunities and pathways you might not expect. When I first joined Squared I managed the companies LGBT and HIV support services. I really enjoyed this but like all companies, things change and the funding for these services came to an end. What I didn't realise was that this was just the start of my journey at Squared as, after a brief period working elsewhere, I returned to Squared in a new role as Employability Development Manager.
The opportunity to help shape a brand-new service at Squared while taking the lead in running Purposeful Employment was an excellent opportunity for me to grow and develop in an area I have a great passion for; helping people reach their true potential. I believe that everyone has aspirations for themselves but sometimes they need support identifying exactly what that is or how to get there. This is why our service is different; we are led by the needs and aspirations of our customers.
I manage a great team of dedicated student social workers who support the running of the service. They join us on placement to gain skills and knowledge in working with people. Part of my role is to develop and support them to enable them to best support our customers. They offer assessments with customers to identify what their passions and aspirations are and work with them to achieve them.
While the service is still in its infancy, my team are now supporting our customers into employment, volunteering and education while also providing support through workshops and upskilling. The team speak with our customers weekly to help identify things they can do to maintain and enhance their sense of achievement and progression. While the team maintain direct contact with our customers, I monitor our customers progress to identify broader trends or potential opportunities to improve our service. This is crucial to ensuring our service is fit for purpose now and in the future.
Many of our customers are really excited by the prospect of getting into employment, volunteering or education that is meaningful to them. It's fantastic to see how the people we work with transform before our eyes when they receive the support and belief from our team that they need.
The COVID-19 pandemic, and particularly the three national lockdowns, have presented significant challenges for our service. It is a good job I love a challenge! We've had to adapt our interactions with customers to be virtual which actually some of our customers prefer anyway. It is convenient for them even outside of the national lockdowns which helps us to be more adaptable in the way we operate the service. Adapting and embedding new ways of working, albeit through difficult circumstances, has actually made the service stronger.
Another part of my role is to build relationships with local employers, employment support organisations and education providers. By developing and investing in these relationships, we can provide more pathways for our customers to be able to reach their goals. This takes time as our service is very much about quality and not quantity. The better the relationships we build locally, the more closely we can work together to help meet out customers needs.
Our customers come from all walks of life and while some require more support that others, what unites them is their desire to find their purpose. Working for an organisation that embraces putting the customer first, not as a nice rhetoric but as a way of working day to day, ensures I can continue to help people reach their potential.