Day in the life of a Marketing Assistant
For the latest day in the life feature, James talks Marketing and Comms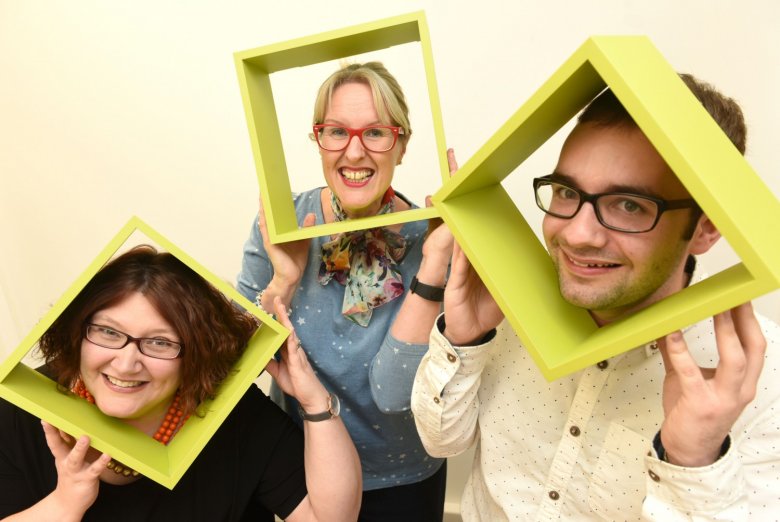 1 Dec 2020
As part of our Day in the Life of series, James Kesterton provides an insight into the world of marketing and communications at Squared.
My role as Marketing and Communications Assistant is primarily around promoting and communicating what we do. That could be anything from highlighting the service of our Cleaning and Gardening team on social media, creating new printed materials for our Purposeful Employment service or updating and informing our Homes Squared customers via email.
COVID-19 has affected us all, but I consider myself rather fortunate. While it has prevented us from filming for our new company film and forced us to postpone a launch event for Squared, my day to day role is largely unaffected. Like most of us I work from home more now, which is convenient but also problematic when your kitchen is within walking distance all the time!
Day to day my role can be quite varied, which keeps things fresh. One day I may be overseeing some filming or a photoshoot, another day I might be reconfiguring the website to better explain and promote our services.
Building good working relationships with stakeholders across the business is really important for my role. Whether they be team members working on the front line, the admin teams in the background, the different service managers or members of the strategic team and even some of the board members; keeping these lines of communication with my colleagues is really important.
It is also about maintaining relationships with those I work with outside the business including our printers, creative agencies, media companies and our website agency. They all assist me in being able to provide the necessary support across the business as needed.
In the main I work mostly with the managers of our different services in collaboration to be able to meet their marketing needs. Different areas of the business have different needs, which means I have to adapt accordingly.
For example, the main area of support I provide for Homes Squared is with communications with customers, be it via emails, printed materials or using the website and portal for key messaging. Whereas our Cleaning and Gardening service may require more marketing assistance, which could include setting up multi-channel marketing campaigns or co-ordinating film production.
Working for an organisation that gives back, that cares about the people it works with and strives to support the community it works in is important to me and hugely rewarding. Knowing that my work will help those working with our customers to provide the best service possible is hugely rewarding.
Squared's commitment to diversity, equality and inclusion is not shared by all companies and makes me proud of the place I work. It is why we believe that everyone deserves a chance to improve their life.