Day in the life: People Excellence Manager
Amanda shares what People Excellence means and what's great about a workshop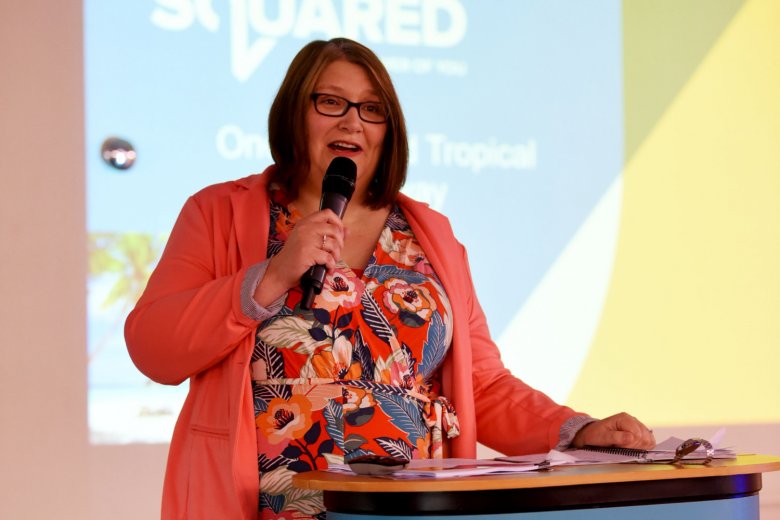 8 Nov 2021
People Excellence Manager Amanda explains what People Excellence means and why she loves a workshop…
People Excellence is perhaps not the most common name for my department, but it perfectly reflects what we try to do day to day. I much prefer it to 'HR' as that can sometimes sound a bit clinical!
My role as People Excellence Manager is to manage the development of team members and ensure we are getting the most out of our people. This includes making sure all employees feel engaged, ensure they have the skills and knowledge for their roles and feel valued to ensure Squared can continue to deliver on its objectives. Or as I have been known to say on a few occasions; teamwork makes the dream work!
There are multiple ways in which I go about doing this, firstly through utilising the skills of my People Partners. Any successful team requires a variety of skill sets and People Excellence is no different. Our daily huddles are quite important for me to know what is going on across the team so we can address anything urgent quickly and effectively. Our meetings have generally been virtual of late, often from the comfort of our own home. I always take care to hide any mess in the background before joining!
Day to day I oversee a variety of people initiatives such as implementing and reviewing employee engagement surveys, reviewing employee benefits and recognition, as well as job evaluations to ensure transparency and fairness. All of this is designed to maximise our team's potential, ensure we can develop further into the future and provide the business with the knowledge to continue to cultivate a culture that elevates employee performance.
I also lead the Fair and Squared forum, where representatives from across the organisation come together to discuss and work on various projects around fairness and wellbeing for the wider team and our customers. We place great emphasis on this as an organisation because the world really would be a better place if everything was Fair and Squared.
I also get involved in other projects to support the business achieve its objectives. These have ranged from ensuring workplaces are COVID secure, arranging vaccines for our customer facing team members and aiding the environmental and sustainability project across our housing stock to ensure our properties are to a good standard of energy efficiency. It makes for a varied and interesting day's work!
The favourite part of my role however is training, especially workshops. While I did miss the face-to-face interaction that makes these sessions so memorable due to life in COVID times, I've adapted and now tailored my workshops to be done virtually as well as in person. I spend a lot of time researching ways to make the sessions entertaining, memorable and useful or course!
It is so rewarding to work for an organisation that makes a difference to people's lives. Not only does my work help contribute to inspiring lives in our community, it is fantastic to be able to work for an organisation that is prepared to consider flexible working arrangements, especially for management roles. I can be both a great mum and be in an enjoyable, challenging role that allows me to utilise my skillset for a great cause. What more could you ask for?