Why does it matter?
Lynda Rees (CEO) explains why diversity, fairness and inclusion matters to us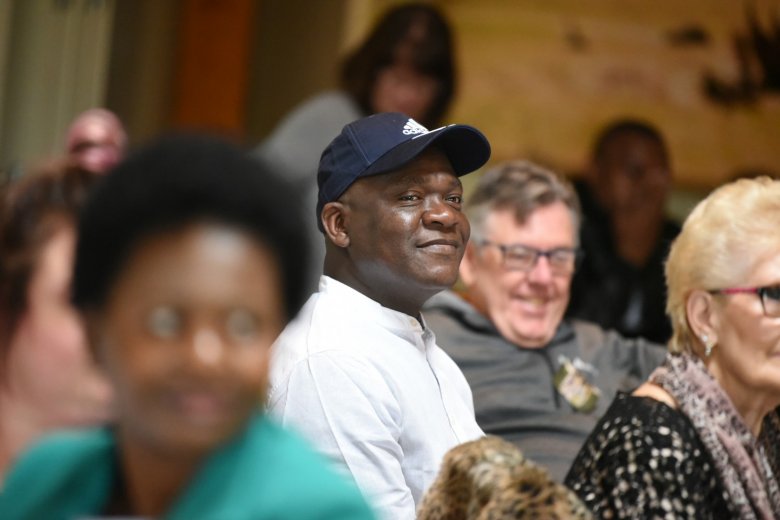 22 Aug 2019
Diversity is something that was rarely mentioned a few decades ago, whereas now you can't get away from it. My experience, as CEO of Luton Community Housing (now trading as Squared) for 16 years, has taught me the importance and value of promoting and investing in diversity in an organisation.
We pride ourselves on putting diversity at the heart of what we do. Being based in Luton, a diverse and multicultural town in the South East, it is imperative that our organisation reflects this. In many ways diversity is about reflecting the external, internally, it is therefore intrinsically about fairness. Engaging with our, in some cases very vulnerable, tenants and residents simply would not be possible if our workforce was not visibly diverse and the message from our organisation one of tolerance, acceptance and embracing every person's individuality.
At one of our hostels for instance, our residents are contributing recipes to a cookbook, with a wide variety of different dishes that reflects the diversity of our residents. Meanwhile to celebrate the start of Ramadan, one of our resident coaches at the hostels organised some welcome packs for some of our asylum seekers.
I was delighted to be awarded the CEO of the year back in January 2018 at the National Centre for Diversity awards against a very strong shortlist. I am even more proud of our oganisation being ranked 26th in England for our work on championing diversity. Advertising your organisation as someone who embraces diversity is, for an increasing number of job hunters, an essential requirement. Out of our total workforce 69% are woman and two thirds of our senior management team are also female, something we are very proud of.
Embracing diversity is now crucial in many ways. Following the 2007/8 Financial Crash one of the lessons learned was the problem of 'groupthink', where everyone saw the situation through the same cultural filters and therefore did not spot the coming car crash. Diversity is a protection against 'groupthink'.
Diversity is far more though than just age, gender, sexuality or any of the other protected characteristics, it is about accepting that everyone can contribute something different to an organisation in a positive way by being themselves. It acts as a great way of breaking down barriers and helping to fight prejudices both in the workplace and beyond.
This is also true internally with staff. A simple example is the introduction of bring and share lunches with our colleagues. We are very fortunate to have a variety of homemade cuisine from around the world to enjoy. Like many companies, few things motivate our staff quite like food!
We have introduced a staff forum named 'Fair and Squared' which include staff from across the business to discuss various issues relating to diversity, fairness, inclusion and having a positive working experience.
We use a variety of profiling tools to help staff understand behavioural differences, how different people work and what they might struggle with. It also emphasises that a successful team will have mix of different strengths and that a good team will utilise each other's strengths to achieve the best possible outcomes.
Such activities and groups in their own ways reinforce the idea of celebrating diversity and being inclusive. I firmly believe that having a diverse workforce provides departments with creativity, knowledge and a range of experiences they wouldn't otherwise have.
Saying 'we are an organisation that celebrates diversity' is not enough. You must embrace it entirely in everything the organisation does to gain the full benefits.